SiteVibes is a shopper experience platform for scaling companies to enhance their customer experience. Our tools integrate all functionalities needed to streamline interactions in one place, tailoring experiences to meet customers' needs.
We offer powerful tools that can be used individually or together for cohesive customer engagement. Our focus on customization enables tailoring of approaches to meet unique customer needs, while ensuring teams work together seamlessly through our connected dashboard.
Delight your customers by creating an engaging shopper experience with SiteVibes.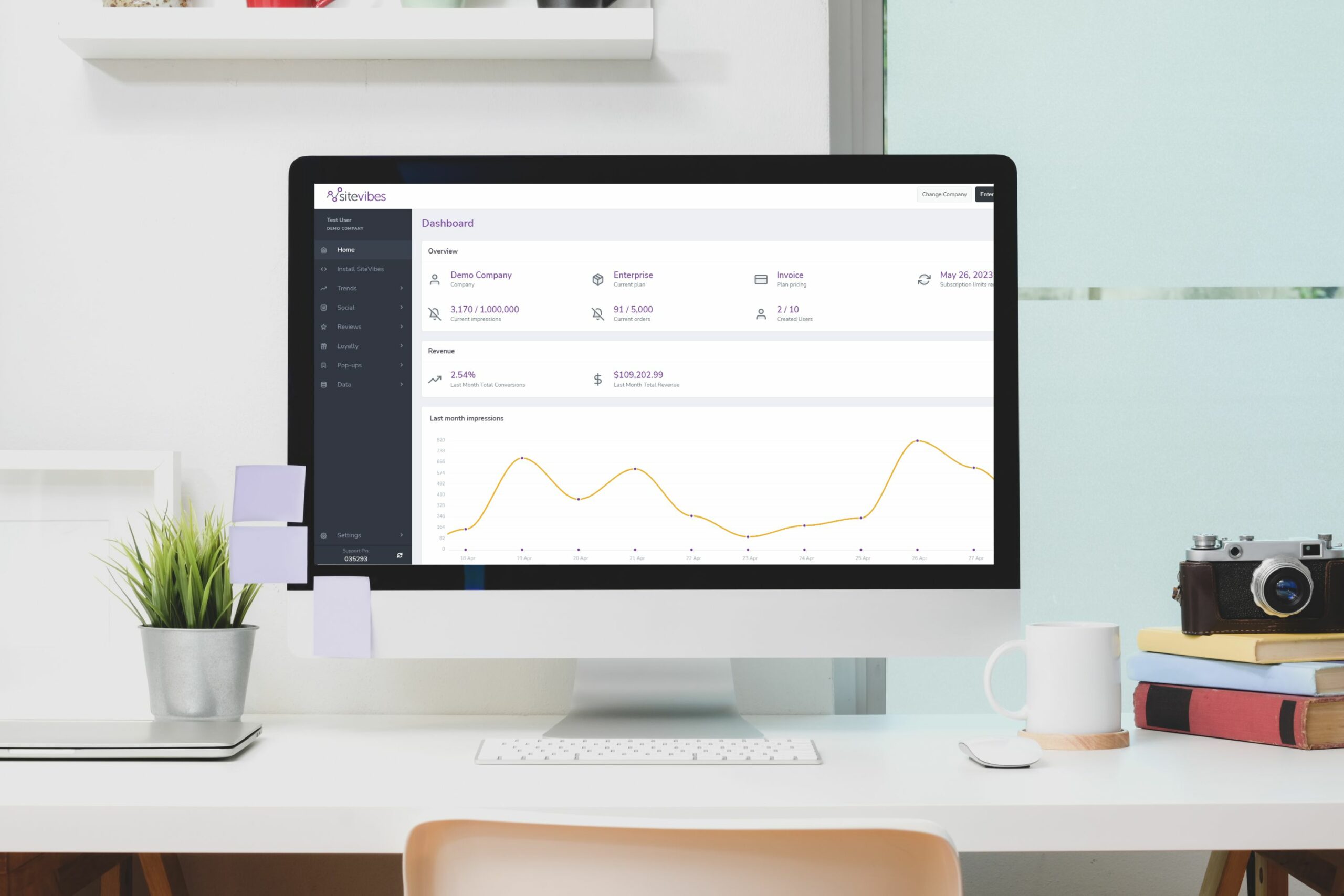 SiteVibes is one of the fastest growing Shopper Experience Platforms
Access Loyalty, Review, Social, and Engagement software.
Cobbled Tech Solutions Don't Work for Today's Customer Journey
With the increasing complexity of customer journeys, it's crucial to have a software tech solution that can enhance your ability to deliver a seamless and connected customer experience. However, if the tech systems are fragmented and poorly integrated, it can hinder your ability to provide a remarkable customer experience, leading to:
We are a small, but growing team of hard workers, thinkers and innovators making an impact on businesses bottom lines.
Average Increase in Conversions
Monthly Influenced Revenue
Happy Customers (and growing)


800 Roosevelt Rd.
Bldg. A-360
Glen Ellyn, IL 60137