Data-driven, on-site Social Engagement platform
Increase conversions by 20%+ by leveraging social engagement and customers content.
SiteVibes makes it easy to curate customer content and merchandise that content. Connect your Instagram account to capture user generated content (UGC), and promote it as shoppable UGC anywhere on your website.

Curate posts from Social Media and request permission to use it

Merchandise posts with real user images to drive customer engagement

Customer content that drives sales throughout the website experience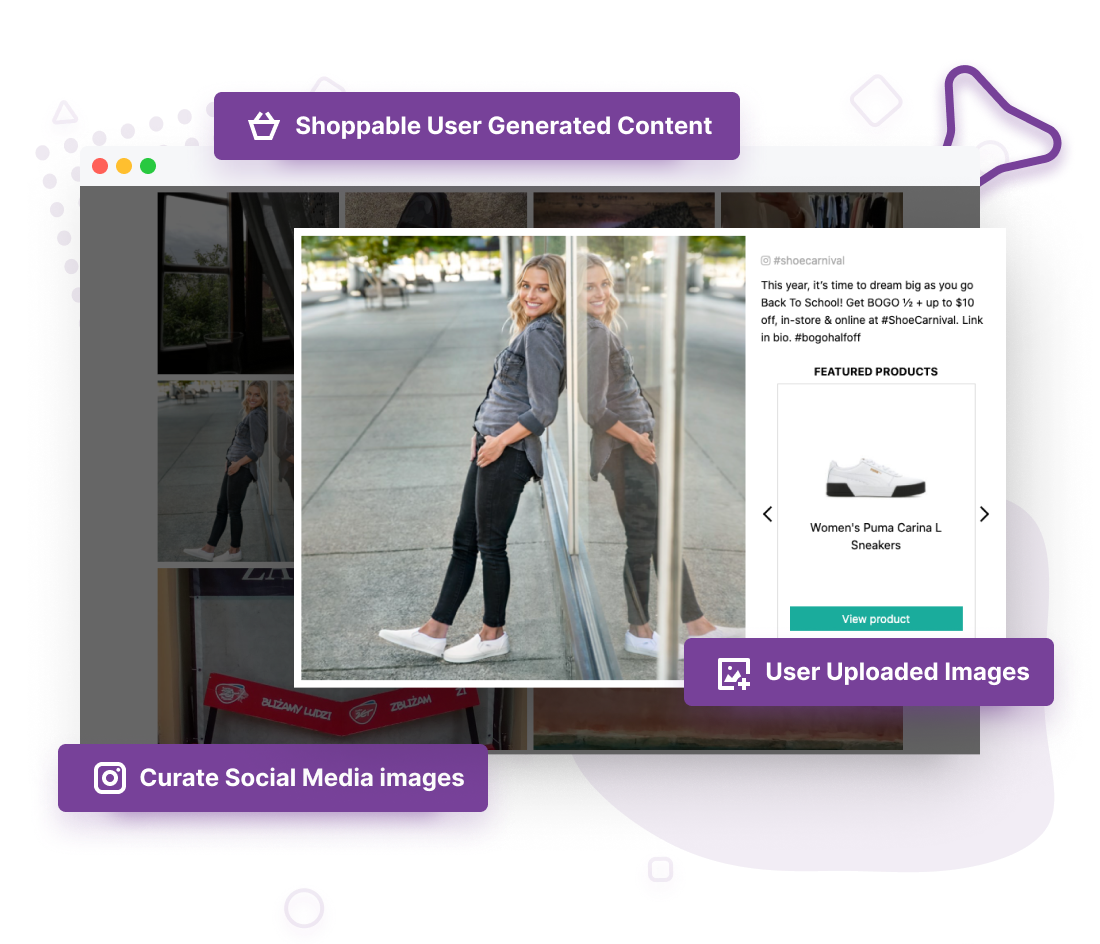 Give shoppers a reason to stay on your site, while discovering products they may not have known you offered. SiteVibes real-time product trends and Trending Wall is an easy way to increase time on site and average order value.

Automatic content curation based on catalog product trends

Real-time trends that are dynamically changing every day to stay fresh

Trending data to re-market your most popular products at that moment to shoppers
SiteVibes unlocks insights on a products popularity to help increase conversions. Engage shoppers by showing social proof on your product detail pages or category list pages with information about real-time product popularity among other shoppers.

Use a live view counter to show how many other shoppers are viewing the same product in real-time

Alert shoppers with how many times the product has purchased or added to a cart over a given time period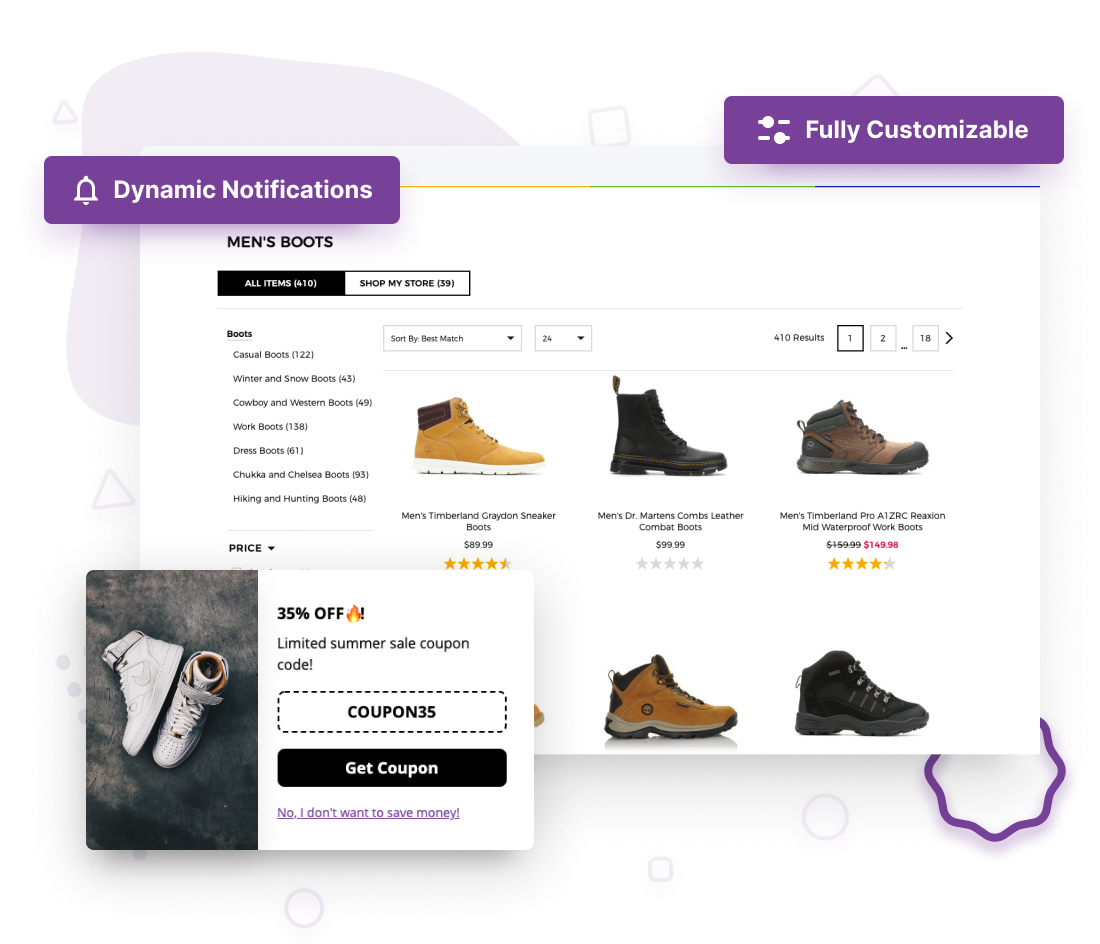 Use pop-ups to inform shoppers on any area of your website. Pop-ups are fully customizable notifications that can be dynamically triggered based on page, exit intent, and more. They are easy to create and manage by your marketing team.

Customize between 6 different popups, including email capture, cart reminders, and coupons

Trigger exactly how and when popups display to shoppers i.e. exit-intent coupon promotions
SiteVibes provides ecommerce teams the visibility they need into trending product data and UGC data in order to effectively merchandise trending products.

View daily, weekly, and monthly top trending products

Measure conversions for shoppable UGC, trending wall, social proof, and pop-ups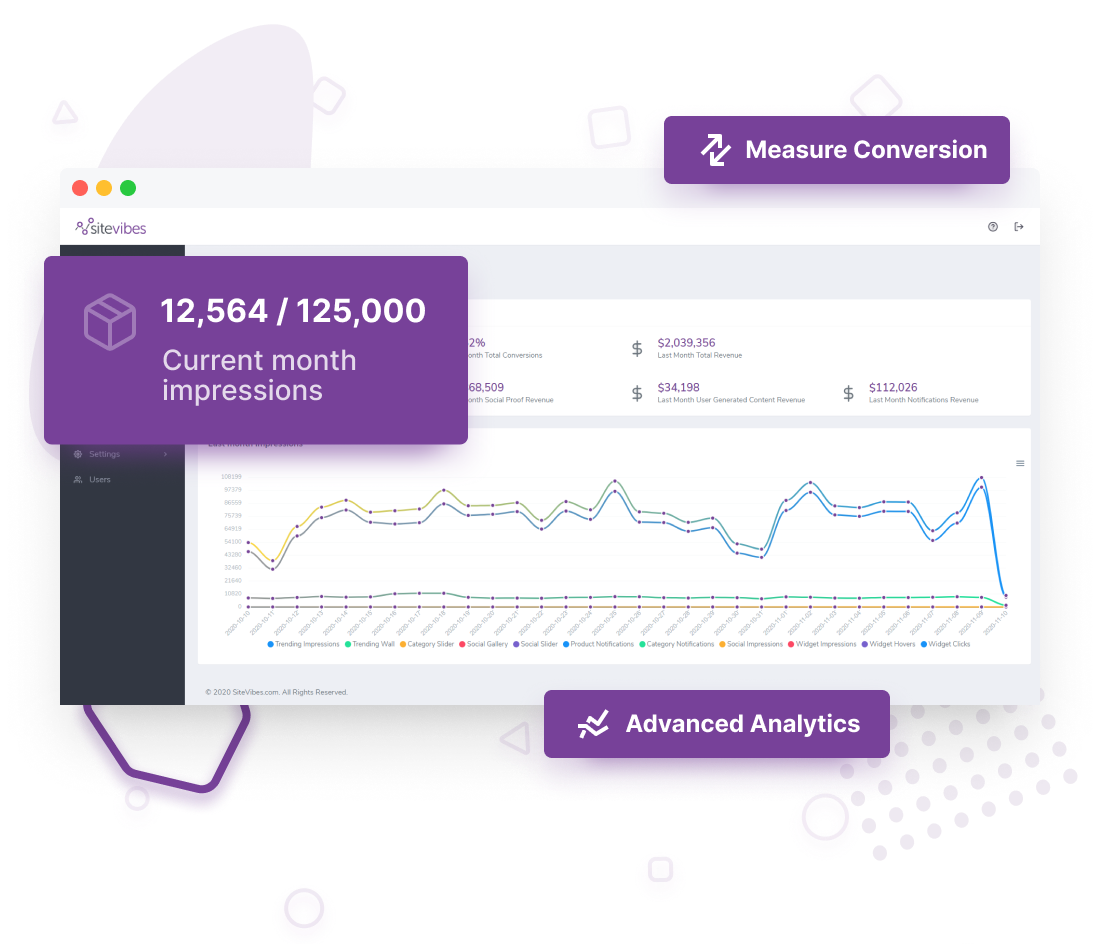 Try SiteVibes free for 14 30-days!
We are offering an exclusive 30-day free trial on all plans. Get started today and see how SiteVibes can grow your business to the next level.

800 Roosevelt Rd.
Bldg. A-360
Glen Ellyn, IL 60137