Social Content that Drives Sales
Curate customer photos and videos from Instagram and make them shoppable on your site through social galleries, social sliders, or directly on Product Detail Pages
SiteVibes is trusted by leading Brands:

We make it easy for you to collect customer content that is shared across social channels. Automatically capture #hashtags, @mentions, and more directly in your Social Stream.
Influence customers to upload content directly through your site, or mobile app with the SiteVibes Upload feature.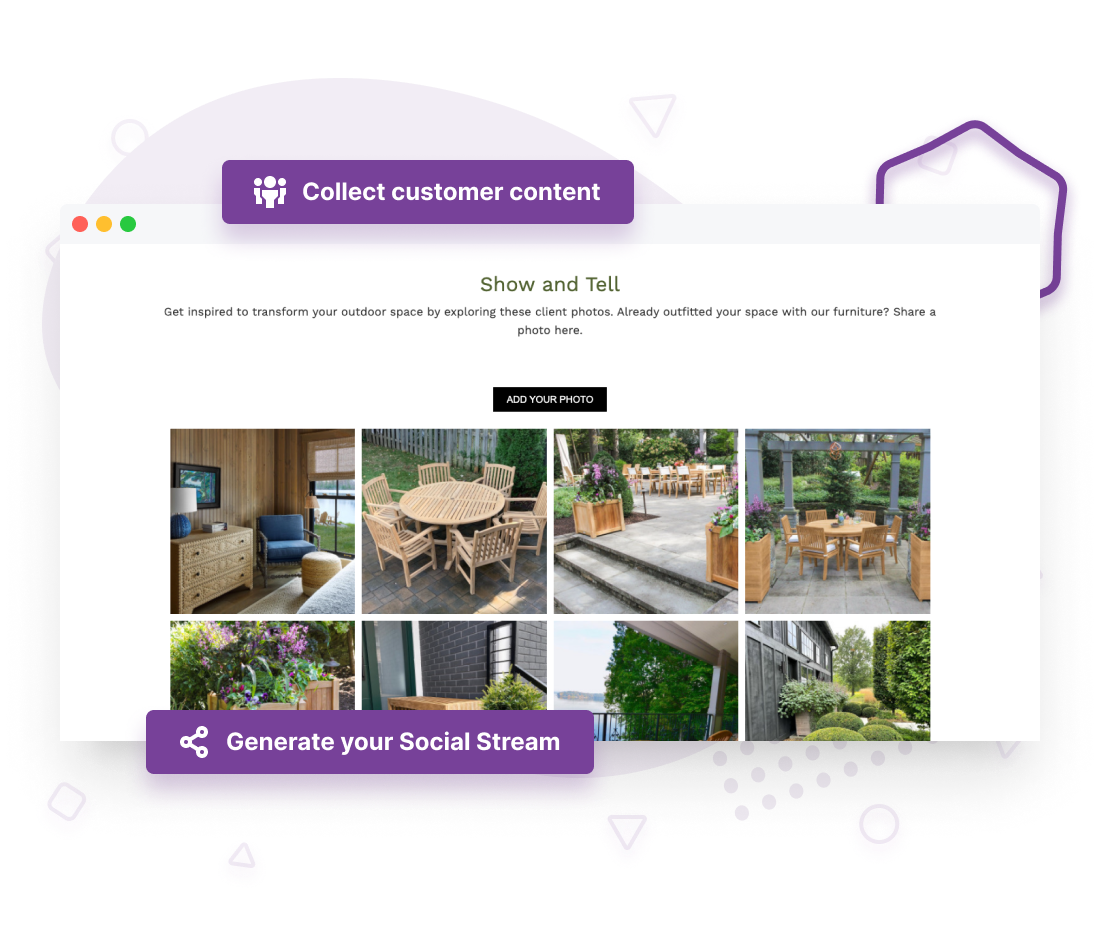 Easily sort the best visual content shared by the community and identify the ones that best fit your brand. SiteVibes is equipped with easy-to-use moderation tools, Artificial Intelligence, and filtering to help find the perfect content.
Request permission with a single click to gain rights to use visual content and communicate with customers.
Merchandise images or videos with related products offered in your catalog. SiteVibes streamlines this process with auto-tagging features, and more. Promote unique #hashtags to influence shoppers to post their purchases.
Connect and display this visual content on unlimited dedicated social galleries, social sliders, and directly on product detail pages. Drive social media traffic back to your galleries with a ShopSocial.co URL.
SiteVibes provides your team with detailed insights into your visual marketing efforts. See popular posts, revenue associated with visual marketing, and more.
Everything you need for continued visual marketing growth at your fingertips.
Try SiteVibes free for 14 30-days!
We are offering an exclusive 30-day free trial on all plans. Get started today and see how SiteVibes can grow your business to the next level.

800 Roosevelt Rd.
Bldg. A-360
Glen Ellyn, IL 60137