Real-time Product Trends Engaging Shoppers
Listen and recognize real-time product trends from your site and display them to shoppers keeping them engaged on our site longer.
SiteVibes is trusted by leading Brands:

SiteVibes trending algorithm recognizes product trends based on shopping queues and behaviors, in real-time. SiteVibes algorithm looks across social shares, views, purchases, and other metrics
We measure in the moment trends, daily trends, and weekly trends from your site.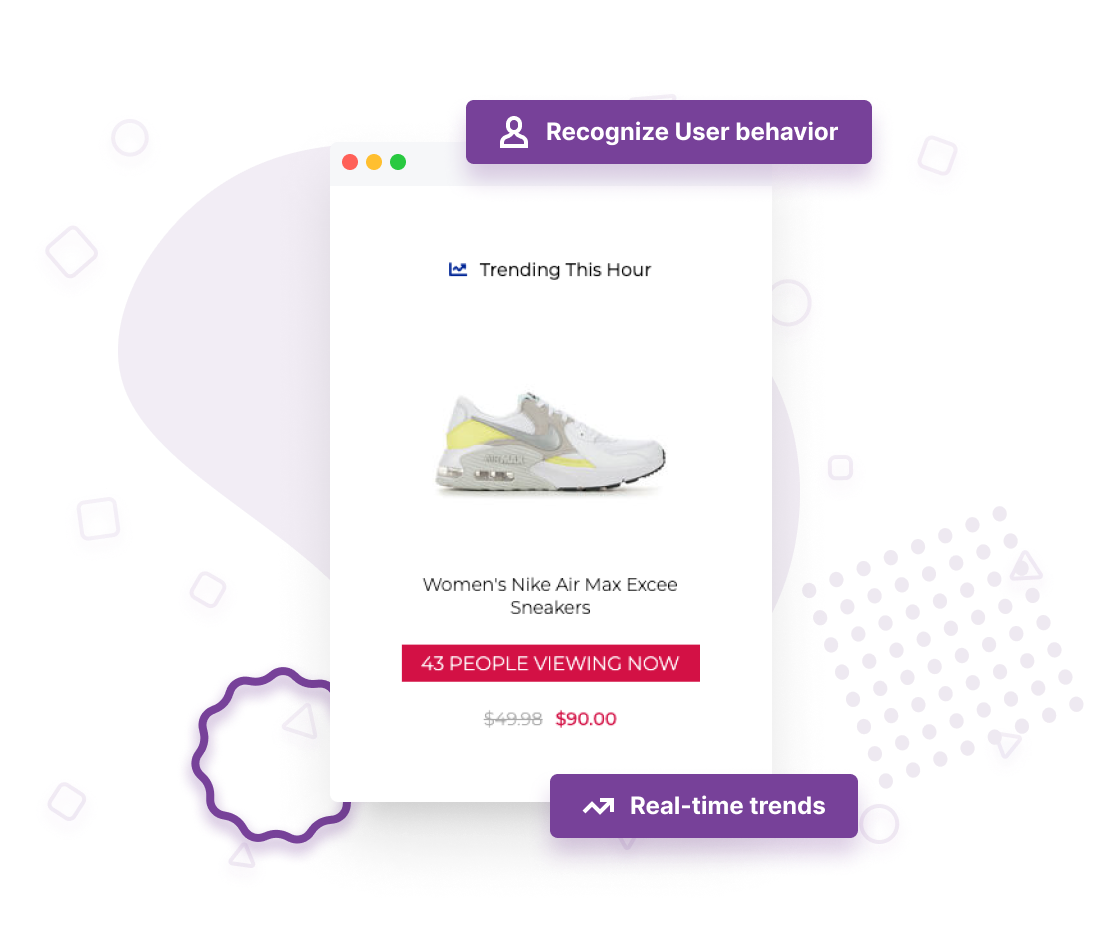 Peak shopper curiosity by dynamically showcasing trending products across your site. SiteVibes Trending Wall empowers your customers to discover trendy products they didn't know they wanted. Thanks to our intelligent filtering they can do it with a click of a button.
Product trends can be displayed on a dedicated Trending Wall along with widgets throughout your site.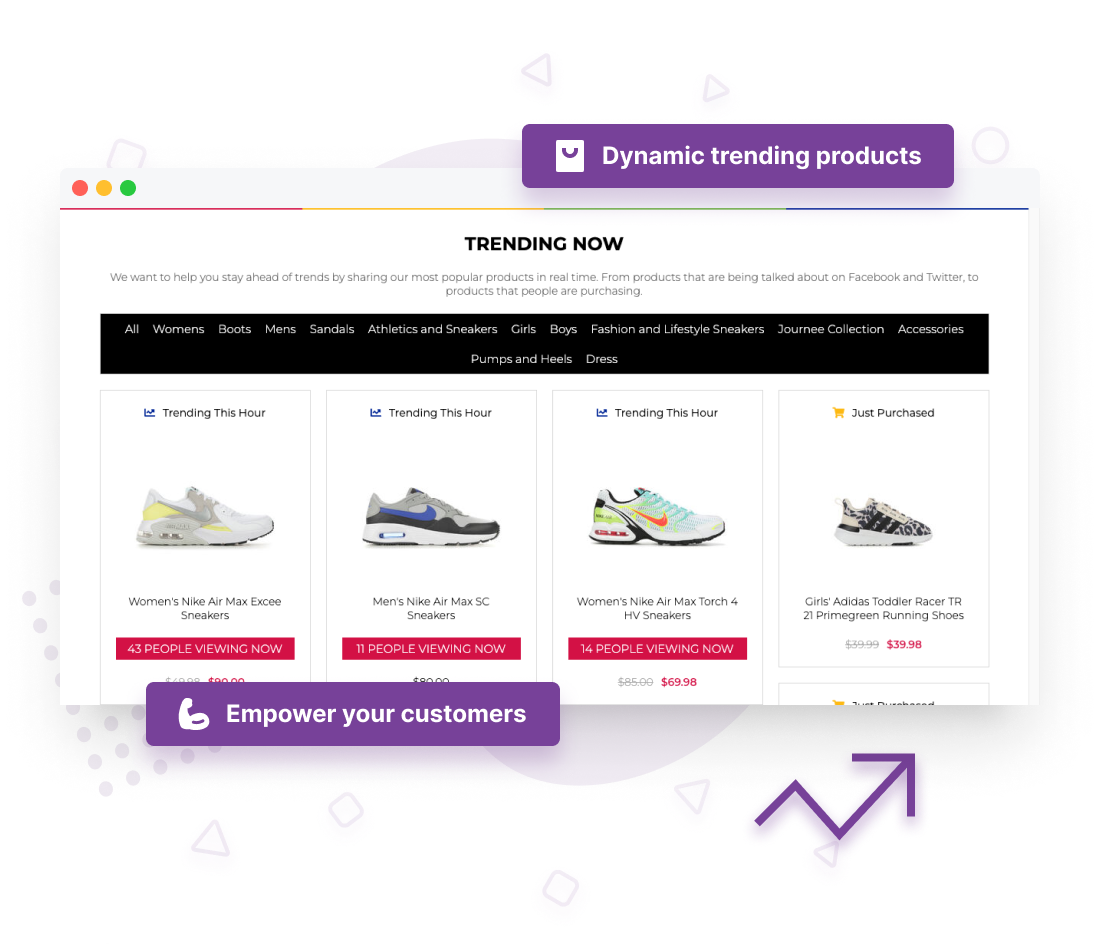 SiteVibes offers insights on your sites most popular products with the SiteVibes Score. Use this data to create marketing campaigns around your sites Trending products, use trending data in email campaigns and more.
We take the guesswork out of determining your site's hottest products and visually show you what they are.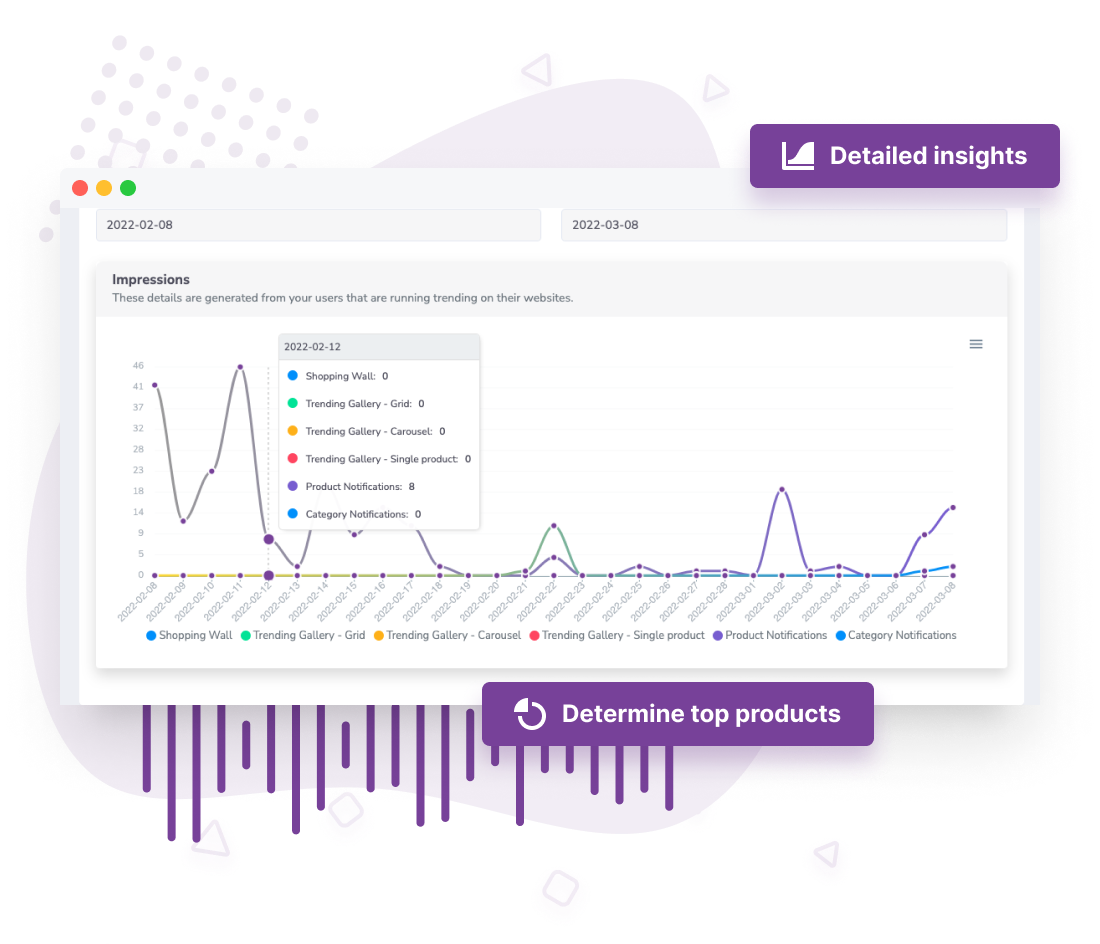 Try SiteVibes free for 14 30-days!
We are offering an exclusive 30-day free trial on all plans. Get started today and see how SiteVibes can grow your business to the next level.

800 Roosevelt Rd.
Bldg. A-360
Glen Ellyn, IL 60137